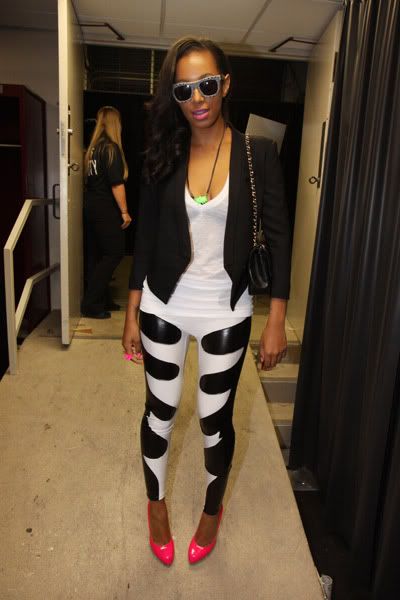 Solange Knowles has one of those styles you either love or really hate, and I happen to be one of those people who can't seem to get enough of 90% of the things she wears,
spandex leotards
and warrior makeup aside. She's really a style maven in her own right, and whether you hate to love her or love to hate her, you can't help but to look at her. She loves to step out of the box, and I can't help but to watch her when she does.
Loving the pants, where the heck did she get those?!