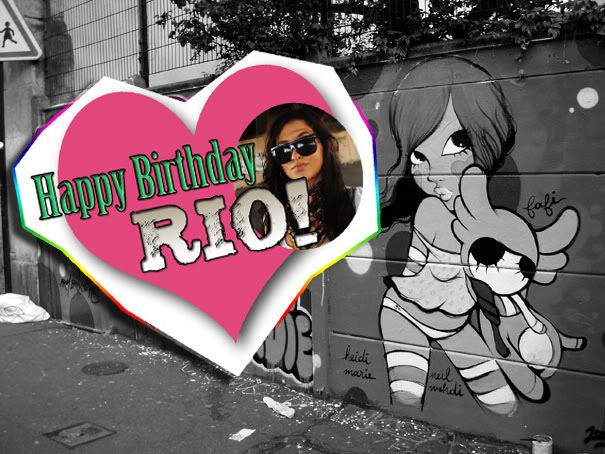 Hey Everyone! I love birthdays and I love the people in my life even more when they have them, so I normally try to give shout outs and lots of love during their day, especially when I can't be there to celebrate with them.

With that being said, send lots of love to my graffiti loving girl Rio!
Happy Birthday Rio!!!