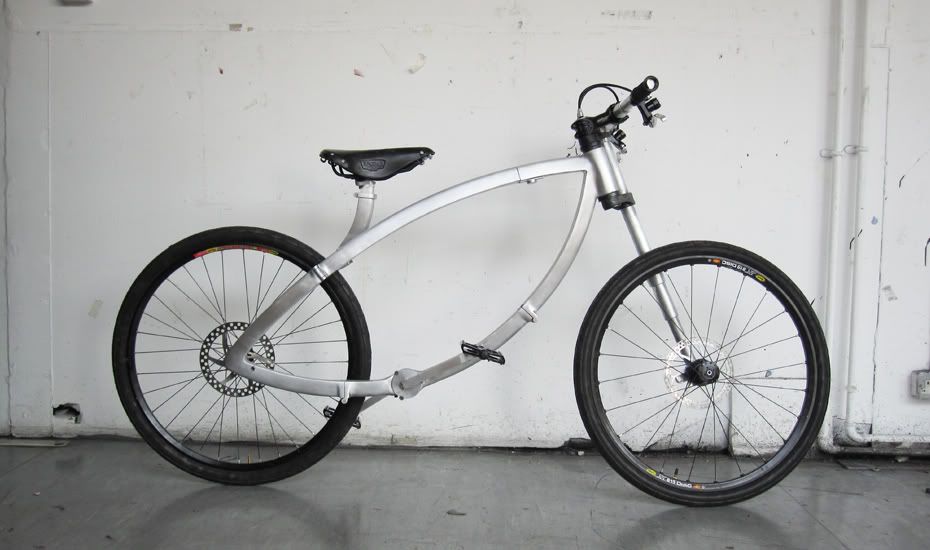 I've been looking for a new bike for awhile now. I can't seem to find one that has the exact color, the exact weight, or the exact price range to fit my empty budget, but I digress. I've seen a couple bikes in the past month that I want to fold up and take home with me, but I never thought twice about it, because after all, what bike actually folds. Right?
Today via the coolest gadget magazine ever,
Like COOL
, I learned that there is such a bike, a folding bike that is, and it was produced by 24 year old student Dominic Hargreaves, from London. I guess good ol' Dominic created this nice (read: AMAZING!) bike after the one he had collapsed. The bike can be folded completely into the space of the wheel. Naturally this thing is only one of a kind, but I hear he's in conversation to mass produce the amazing folding bike. I think when I get my hands on or anywhere near this, I may cry tears of eternal joy...