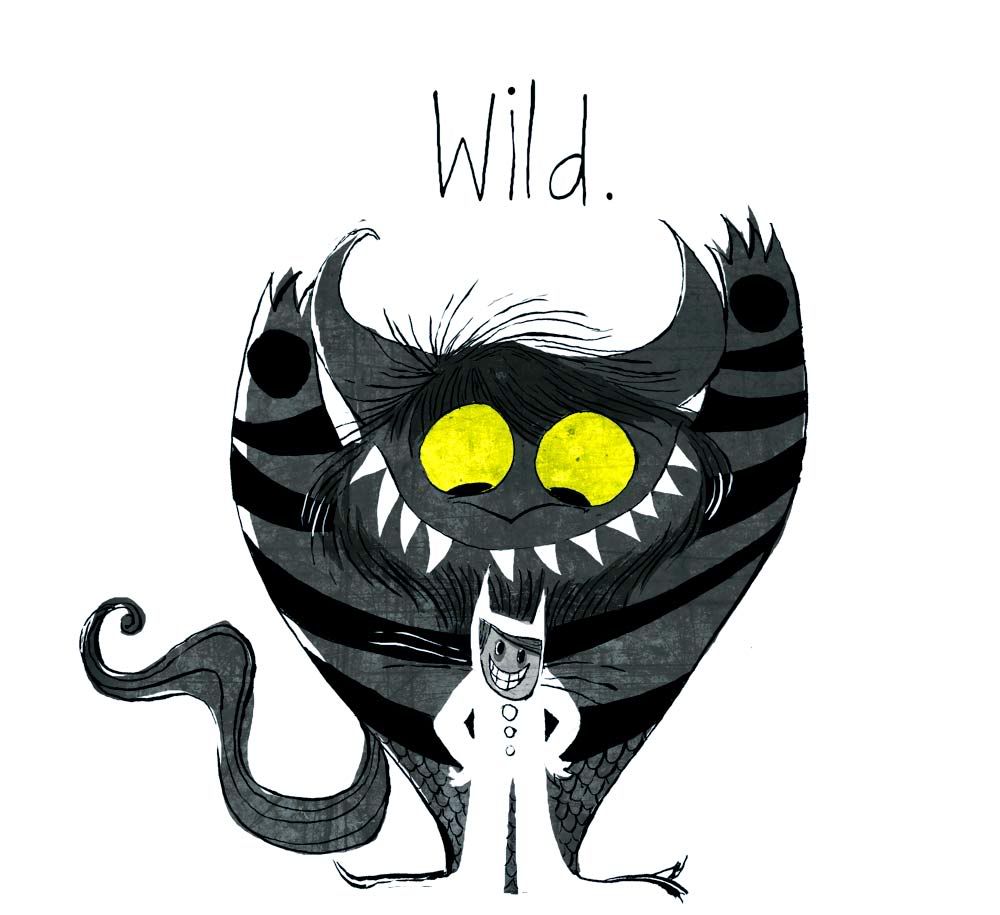 Although my computer has been acting like it's dying a slow death, today I got the chance to see the extended trailer for Spike Jonze's adaptation of the children's book
"Where the Wild Things Are"
by Maurice Sendak. I'm really excited for this movie which is slated for release in October. The book was a staple in my household growing up, so much so that I'm pretty sure if I looked hard enough I'd find it amongst the other books around here.
Almost as good as the movie is this website I found a couple of weeks ago.
Terrible Yellow Eyes
showcases art inspired by Sendak's classic children's book. The above art work is by Alan Cook. When you get a second, check it out!