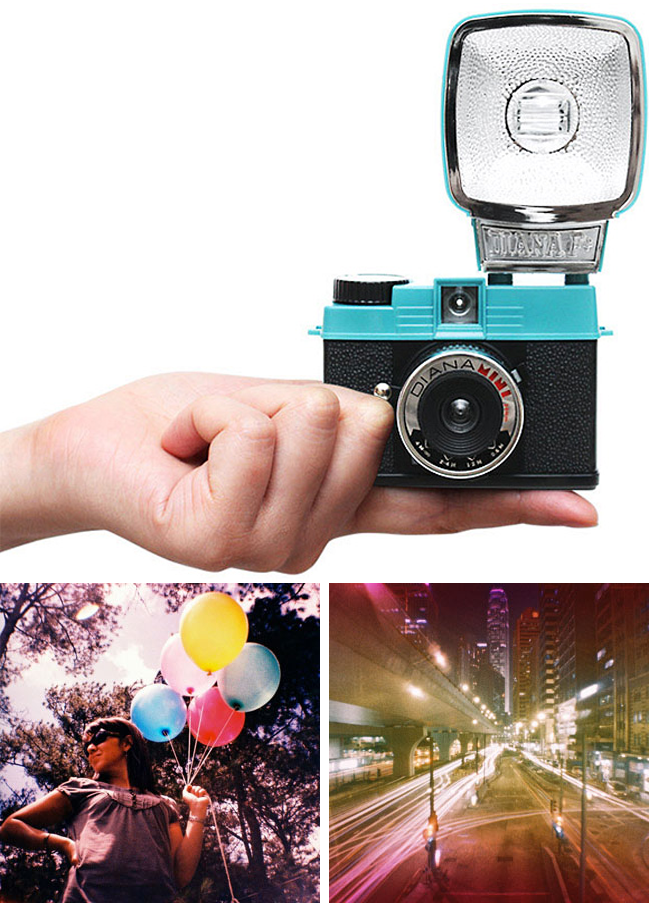 I'm in dire need of a new camera. The one I've had for the last 3 years isn't dead yet, nor does it seem to be on it's way, but it's so old. It's like having your favorite shoes, knowing their out of date, but you keep wearing them anyway because you've had them for so long...or something like that. Anyway I've been looking for some fun and interesting cameras to invest in specifically a DSLR and a Lomography camera.
This lomography camera, the Diana mini, is small enough to fit in you hand but powerful enough to take the most amazing pictures (you can see examples
here
). The Mini can shoot square format or half frame pictures using standard 35mm film, (you can shoot about 72 shots onto one 35mm film) and also has an angle lens that gives you multiple exposure and long term exposure capabilities.
[LikeCOOL
|
Lomagraphy.com
]