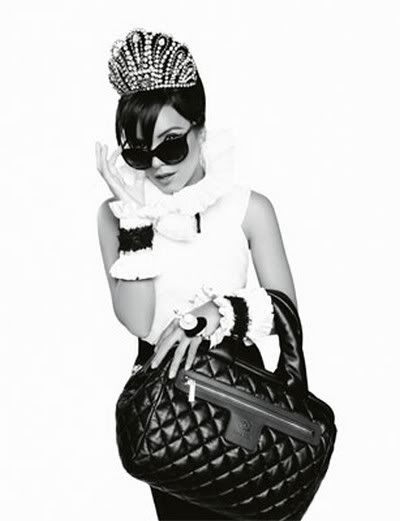 Please excuse the misspelling of yummyness in the title. I didn't learn how to spell such complicated words at the overpriced college I attended. Moving on...
A couple weeks ago, I say a small candid shot of Lily Allen's advertising campaign for a new Chanel handbag line 'Chanel Coco Cocoon' (tongue twister much?), and now via
Trend.Land
we all can marvel at the final product. The campaign was shot by every fashionistas favorite uncle Karl Lagerfeld, and shows Lily in fingerless gloves, very tailored garments, and fabulous tiaras!